Merrimack Valley Pain Management Associates, P.C. has been treating patients in the Merrimack Valley and surrounding areas since it's establishment in 2009. Our team of medical professionals, headed by Dr. Rami Rustum, is dedicated to the care and treatment of patients in pain. Our goal is to understand your needs & offer the best treatment options to reduce pain & improve activity. We offer fully innovative and comprehensive Pain Management Treatments for Disc Herniation, Compression Fractures, Severe Headaches, Back Pain/Spinal Pain, Cancer Related Pain, Pelvic Pain, Abdominal Pain, Nerve Damages, and Fibromyalgia; just to name a few. We also manage patients on long term Chronic Pain medications and any other concerns you may need our assistance with.
New patients are seen based upon physician referral ONLY. In order to help us properly diagnose & treat our patients, we must have relevant medical notes, medication lists, radiology reports, & other testing information. We accept most major insurances.
We are conveniently located off of Route 495– EXIT 44 in the Riverwalk Properties Complex near Flow Fitness Gym.
Our main entrance is in the Back – Park in Lot G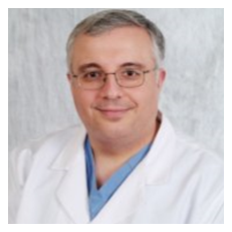 Rami R. Rustum, M.D.
Medical Director